I'm a sucker for a past life story and the great thing about most industrial furniture  and clever accessories  are each piece comes with its own unique history. I recently discovered these cool industrial lighting pendant lamps from Denmark on Danish blog, Sonoma Seven, and they come with an extraordinary back story, they were once Copenhagen street lamps!

Street Lamps Continue to Light the Way as Cool Industrial Lighting
Originally designed by a Copenhagen city architect and manufactured by Philips, these functional street lamps have lit Copenhagen streets and sidewalks since the 1970's. When the city decided to replace all the street lamps, some clever designers decided to preserve Copenhagen history and give the lamps a second life as industrial home lighting, instead of letting them rot in a land fill or worse be destroyed for scrap metal. Besides a simple clean up, the lamps were left in their original condition. The designers wanted to retain each lamp's individual character, and besides the addition of  a modern electrical cord, they look almost exactly as they did the day they were removed from their former homes as Copenhagen street lamps.
Danish Design
In the image above you can see how they were strung from wires, high above the streets, sidewalks and bike lanes that blanket the Copenhagen cityscape. The Danes are known for their sophisticated design sense, not just in their own homes, but in almost everyone public place: airports, train stations even metro lines and subways, Danes design for both functionality and aesthetics.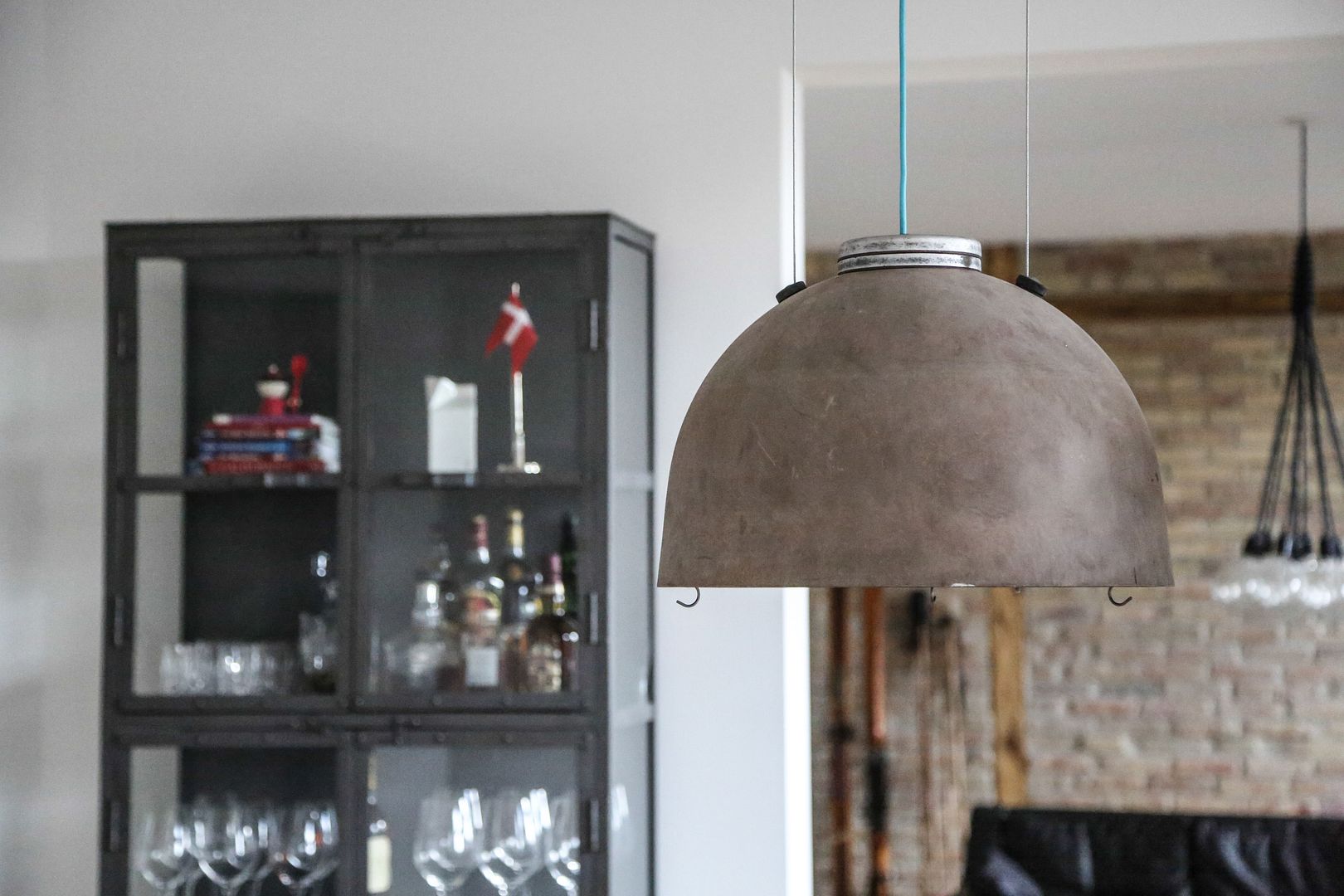 Providing Copenhagen citizens light both day and night, these historic pendant lamps deserve to live on as home decor! Their industrial look and feel make these pendant lamps completely at home in any loft or apartment. And if you are a lover of Scandinavian culture (guilty!), what better way to show your love of all things Nordic than to own a piece of Danish history?
Interested in owning a piece of Copenhagen history or just looking for a unique lighting fixture for your home? Click Here